Also state-of-the art conference facilities, as is expected in all Serena Hotels
Serena Hotel Nairobi has 183 elegant and spacious rooms and suites, decorated with warm colors and wood furniture. The room rates take into account the wide range of travellers who want to stay there. This luxury hotel has a variety of rooms and suites, and they have air-conditioning. The main features in the rooms and suites are a mini-bar, a digital safe and satellite television. The suites have an extended sitting area with sofas, a dining area, work-space and a veranda.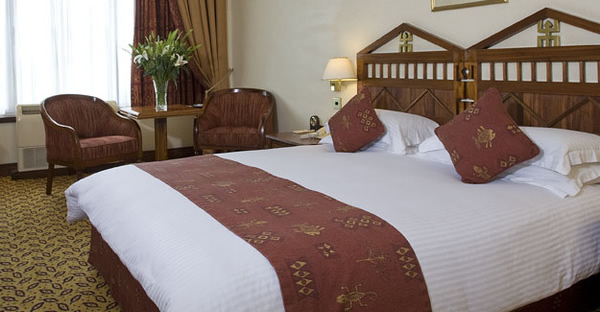 Serena Hotel Nairobi has a variety of dining options. Guests can enjoy fine dining in Nairobi, in a serene restaurant with an amazing ambience. Its 24-hour on-site restaurant treats guests to sumptuous local and international dishes. Other dining spots within Serena Nairobi Hotel are a patisserie, a coffee bar and a tea shop. There is an indoor bar, and a pool bar. These two serve both alcoholic and non-alcoholic drinks. Recreational facilities provided include a modern spa with treatments for the whole body, a health club, a seated swimming pool and a jacuzzi.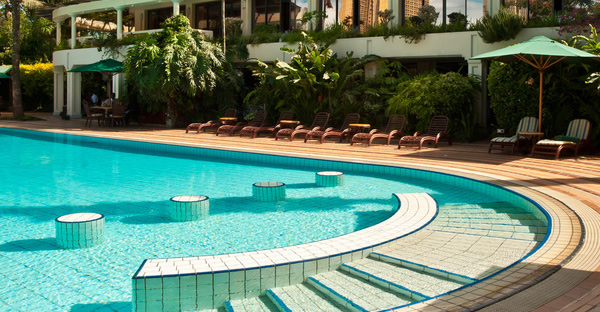 Nairobi Serena Hotel features a ballroom suite and a conference centre available to host social and corporate events. The hotel has a travel desk for onward bookings or local safaris. Also within the hotel is a unisex hair salon and a gift shop. Limousine and taxi services are available on request. The premises are guarded and onsite parking is available.
Nairobi Serena Hotel is located very close to Central Park, and it is a 30-minute drive from Jomo Kenyatta International Airport.