It has 200 spacious rooms which are elegantly furnished and offer city views.  They are furnished with sofas, fitted with air conditioners, exotic bedding, ornate lampshades, wardrobes, TVs with satellite reception and designed with en-suite bathrooms.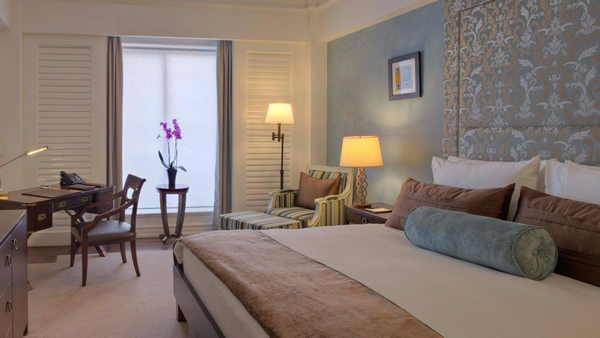 Villa Rosa Kempinski boasts a variety of restaurants, featuring local and International cuisine. Guests can enjoy a selection of Italian dishes at Lucca Restaurant and Deli at Cafe Villa Rosa. The Pan-Asian Restaurant serves a variety of Asian meals. Local meals are also available. The K lounge is perfect for a selection of teas, coffees and pastries.
Cigar Lounge offers an extensive collection of the finest Cuban cigars and pool bar is great for cocktails and enjoying drinks with friends. The outdoor pool is flanked by recliner seats and the hotel houses a well-equipped gym, a hot tub and a steam room. For relaxation, guests can unwind in the Spa, which features 9 treatment rooms, a sauna, a fully equipped fitness centre and an outdoor swimming pool.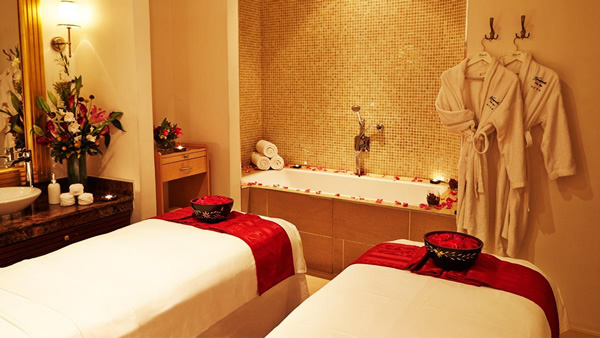 Villa Rosa Kempinski features an event facility for lease. Airport pickup, city shuttle and laundry services are provided upon request. Onsite and valet parking are available. The premises are guarded by security personnel.
The hotel is 21 km away from Jomo Kenyatta International Airport, 1.1 km away from Kenya National Museum and located adjacent to the Westlands area of Nairobi, an affluent neighborhood in the city.